Partners Capital chooses Head of EMEA
As published in Pensions and Investments by Sophie Baker on 6 April 2023
Euan Finlay was appointed head of Europe, the Middle East, and Africa at outsourced CIO firm Partners Capital.
He succeeded John Collis, who will retire from the firm after 19 years.
Effective immediately, Mr. Finlay also joined the executive committee for the firm, which has about $48 billion in assets under management. He also remains a member of the global investment committee.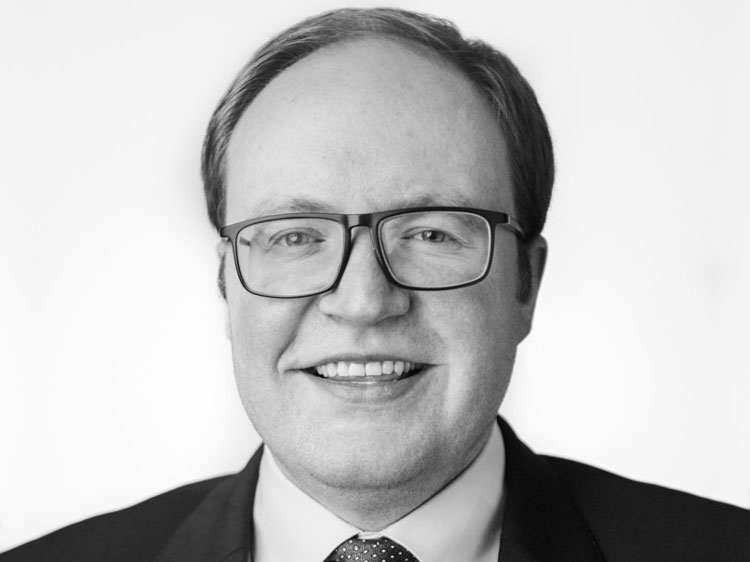 The firm acts as an outsourced investment office for endowments and foundations, and other clients, creating customized investment portfolios across all major asset classes.
Mr. Finlay oversees the EMEA region and its roughly $24 billion in AUM, he said in an interview.
He said a number of themes are affecting the investment strategies he and his team are helping to create right now.
"The next 15 years will look very different to the last 15 years. It's going to be a bit of a paradigm shift," Mr. Finlay said. While executives expect inflation to fall from where it is today, "risk is biased to the upside through some combination of the energy transition … peak globalization and redistribution of income between capital and labor."
Executives at the firm think inflation and interest rates remain higher, and "importantly, policymakers have just got a much more difficult job. The last 15 years, all they really had to worry about was growth because inflation wasn't really an issue," Mr. Finlay said.
Now, they have to worry about growth, inflation, and financial stability, he said. Flexibility for governments to use fiscal policy is also less than it was a decade ago.
"So we think that all boils down to a more volatile environment," he added.
That means "quite significant investment implications." Yield can be put back into portfolios, through private credit for example, but "we're also thinking about holding short-term, income-generating securities, that will give us yield today but also provide us liquidity such that, if there is market volatility, we can take advantage of it by using that liquidity," Mr. Finlay said.
The firm is also investing more in absolute-return hedge funds, which "as an asset class got a bad name for itself over the last 15 years — I must say, I think slightly unfairly." The opportunity in absolute return in part is due to the more volatile macro environment right now, he said.
On the private markets side, "we're a big believer in private markets" such as private equity.
Long-term themes for Partners Capital include sustainability — "the energy transition is huge — both the implication of the energy transition on a whole host of sectors, but also the amount of capital that has to be spent. We invest in those companies that are contributing to and benefiting from the energy transition, and that's really across … most asset classes. The only real constraint on the capital we invest is the ability to find really high-quality managers with the requisite domain knowledge. There's a lot of people who are focused on energy transition, but how many of them have (that knowledge) in order to turn that into competitive advantage?" Mr. Finlay said.
The firm also continues to allocate to innovation and venture capital, with its executives' view continuing to be that "we don't think that innovation is going away, and … we don't think this trend of companies staying private for longer is going away either."
Mr. Finlay is also interested in technologies as a source of alpha. In public markets, for example, there's a transition from the market rewarding growth-at-all-costs technology businesses, which is "changing quite rapidly to rewarding profitable growth," he said.
Mr. Finlay is a partner at the firm. He joined the firm in 2009 from Goldman Sachs.